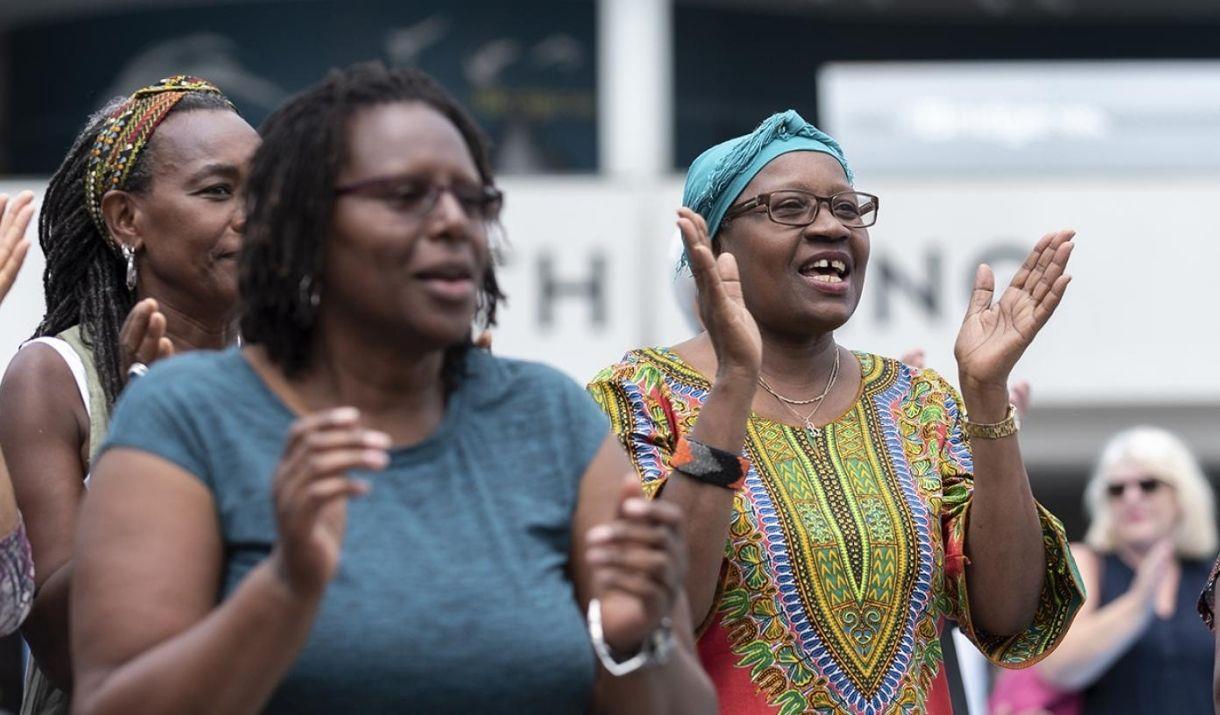 About
The National Maritime Museum will mark Windrush Day on 22nd June 2022. This event will act as an opportunity for visitors to celebrate British Caribbean communities and acknowledge the sacrifices and contributions the Windrush Generation and their descendants have made to British society.
The Empire Windrush was a passenger liner that travelled from Jamaica to Tilbury Docks in Essex, arriving on 22 June 1948. The Windrush carried 1027 migrants who were encouraged to come to the UK with the promise of employment following the 1948 British Nationality Act that granted citizenship and right of abode to all members of the British Empire. The annual celebration of Windrush Day was introduced in 2018 on the 70th anniversary of the arrival of the ship.
EVENTS AND ACTIVITIES;
Choir Performance
Enjoy a special choir performance by children from Mulgrave Primary School, Plumcroft Primary School and Invicta Primary School along with members of the Caribbean Social Forum. Singers from Ethno Vox have been working with school pupils and the forum members to learn new songs celebrating Windrush and the Caribbean.
Dance to the Beat: Caribbean Calypso and Soca
Learn some moves to explore Windrush generation dance culture from the Caribbean, move your body to Soca and Calypso music with specialist dance leaders.
Display of Soca and Calypso Dance Costumes
Find out about the traditional costumes worn in the Caribbean for Soca and Calypso dance with this display.
Dominoes Corner
Explore the history of dominoes and how it's played Caribbean-style. Test your skills, join a match, and find out who the dominoes champion will be.
Objeks & Tings Workshop
In partnership with Museumand: The National Caribbean Heritage Museum, this workshop will give Museum visitors the opportunity to explore Caribbean culture through the lens of 'the things that Caribbeans, especially those of the Windrush Generation, hold dear'.
Birds of the Caribbean
Find out more about the birds of the Caribbean with the Garden Museum and create your own Caribbean bird out of clay.

Sowing Roots Talk
Hear about the Sowing Roots project at the Garden Museum, an initiative that explores the gardening cultures and traditions of the Windrush Generation.

Curator Talk
Find out about links to the Caribbean in the collections at the National Maritime Museum during this curator talk.
Character Encounter with Pearl Morris
Meet Pearl Morris, a Caribbean woman who travelled to Britain in 1948 on the Empire Windrush, a passenger liner that brought one of the first large groups of post-war West Indians to the United Kingdom. A matron of the Windrush Generation, Pearl will tell you what life was like for a Caribbean woman in Britain in the 50s, and how she made this island her home.
* Open to all ages and will include workshops and activities in collaboration with the Caribbean Social Forum, Museumand: The National Caribbean Heritage Museum, and the Garden Museum

Book Tickets
Facilities
Booking & Payment Details
TripAdvisor
Map & Directions