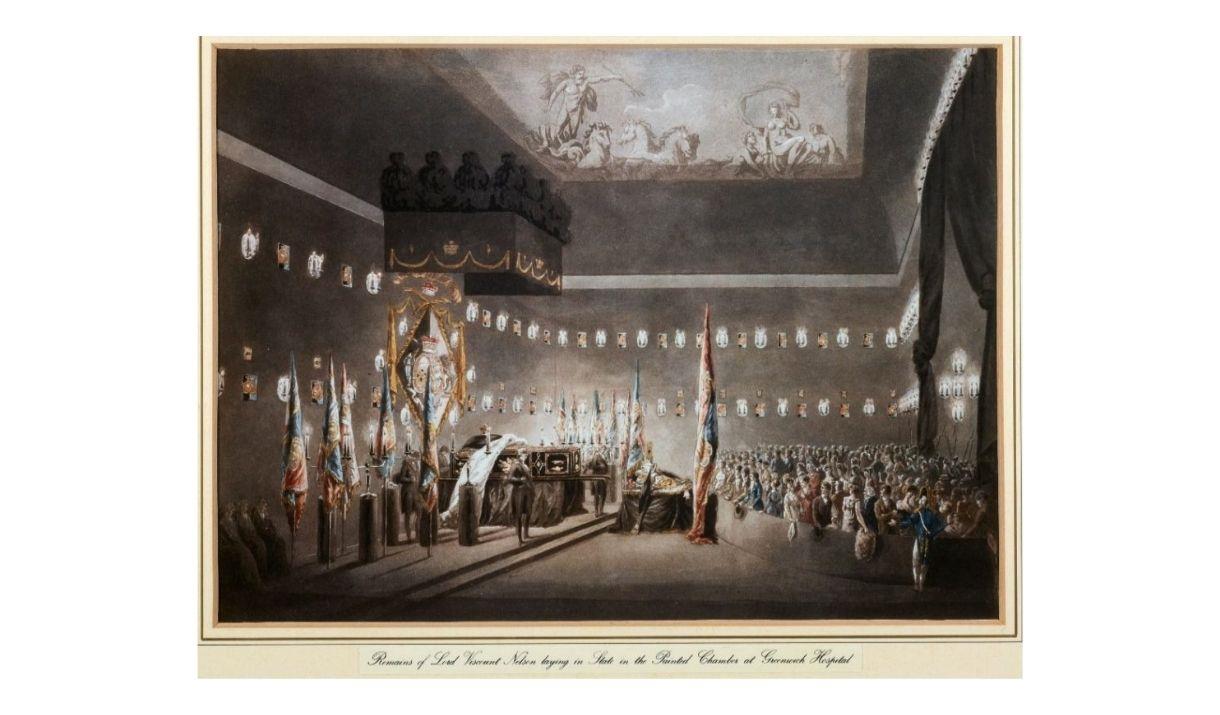 About
Explore stories of Nelson's era with this special lecture series to celebrate the reopening of the historic Nelson Room.
The Theft of the Nelson Relics from Greenwich Hospital
Wednesday 6th April
In December 1900 the relics of Lord Nelson, then on display in the Painted Hall of Greenwich Hospital, were stolen. It was a crime described as 'an offence against the nation'. Who was the thief? How were they caught? And what became of the precious relics? In his talk, Anthony Cross will answer these and other questions arising from this fascinating story.
Sea of Contradictions: Black Mariners in Nelson's Navy
Wednesday 4th May
While Britain was becoming the largest trader in human lives across the Atlantic, the Royal Navy was paradoxically the world's largest employer of waged African labour. Steve Martin reveals how Black men serving in Nelson's navy contributed to revolutionary thought throughout the Atlantic World and laid the beginnings of multi-ethnic communities across the British Isles.
Nelson and the Transformation of War
Tuesday 7th June
Andrew Lambert examines Nelson's response to the strategic, political and cultural challenges that Britain faced in the age of the French Revolution, the emergence of total war using mass armies, and the defeat of the European powers. In order to make naval power more effective Nelson adjusted his tactics to secure vital strategic and diplomatic outcomes at the Nile, Copenhagen and Trafalgar.
Book Tickets
Guide Prices
| Ticket Type | Ticket Tariff |
| --- | --- |
| Nelson Lectures | £10.00 per ticket |
* All tickets include entry to the Painted Hall and Nelson Room from 6pm
Facilities
Booking & Payment Details
Credit cards accepted (no fee)
Target Markets
TripAdvisor
Map & Directions