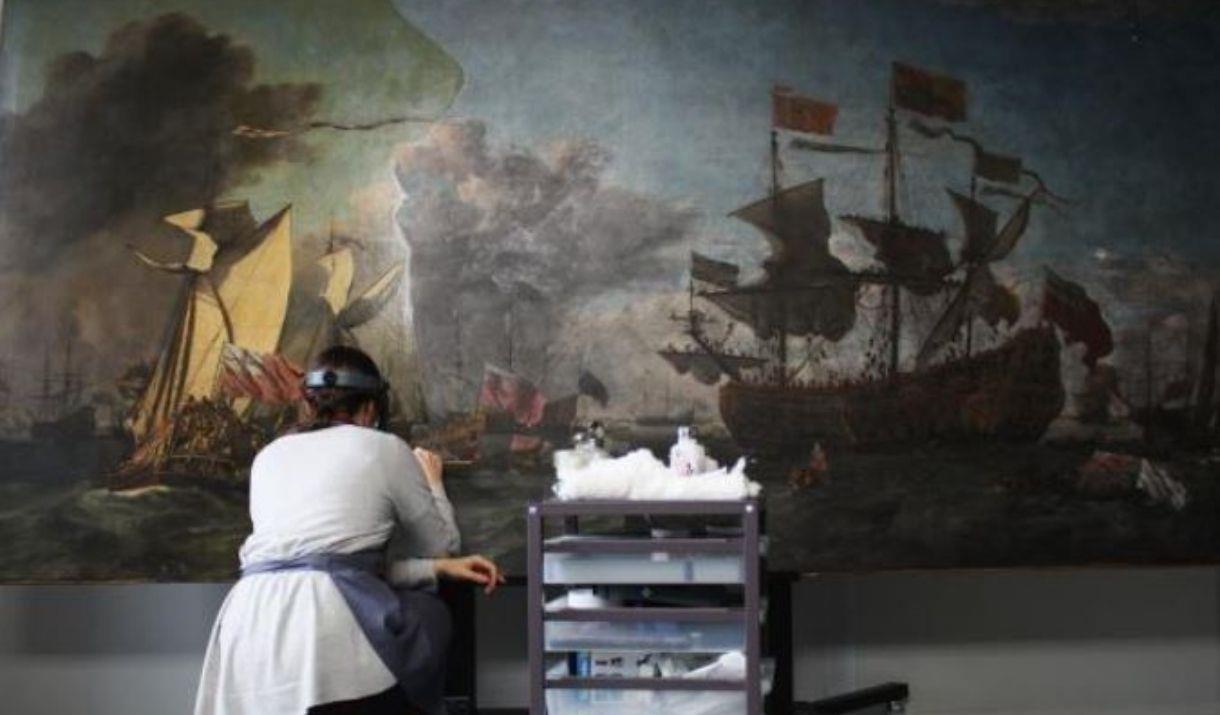 About
Experience one of the most ambitious public conservation projects ever undertaken at the Queen's House.
In the building where the painting was first started, a masterpiece is being restored to its former glory – and you can watch as it happens.
Visit the Queen's House to experience Conservation in Action. See conservators work on one of the largest paintings in the collection and discover how they confront centuries of deterioration with care, craft and precision.
Plus find out more about the van de Veldes, the father-son duo who helped to transform British maritime art.
Book Tickets
Facilities
Booking & Payment Details
Property Facilities
Target Markets
TripAdvisor
Map & Directions