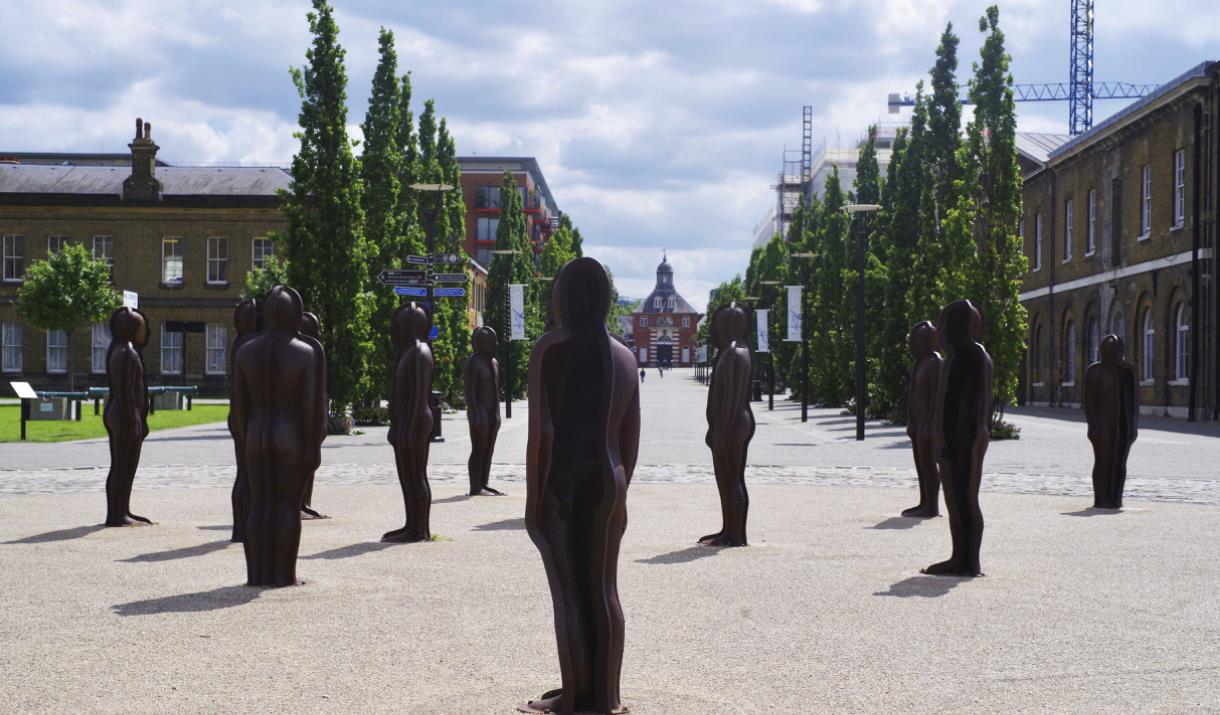 About
The former site of one of the biggest munitions factories in the UK, the Royal Arsenal has been regenerated as an open space and place to live and will be further transformed by the development of a creative district.
You can see the statue of Nike here, presented to the Royal Borough by the Mayor of Ancient Olympia in 2012. Near the river you can wander through Assembly, 16 sculpted men made of cast iron! And look out for the two 'pepper pot' buildings, originally guard rooms and now a studio and restaurant.
The area is home to several pubs including the Dial Arch, The Guard House and the Taproom, part of the Hop Stuff Brewery, some excellent cafes and the popular Royal Arsenal Farmers' Market. Taking place on the second and last Saturday of every month, the market takes over Artillery Square and offers quality, locally sourced artisan food for residents and visitors to buy on the day. Traders range from bakers, greengrocers, cheesemongers, florists, fresh fruit and many more.
Book Tickets
TripAdvisor
Map & Directions