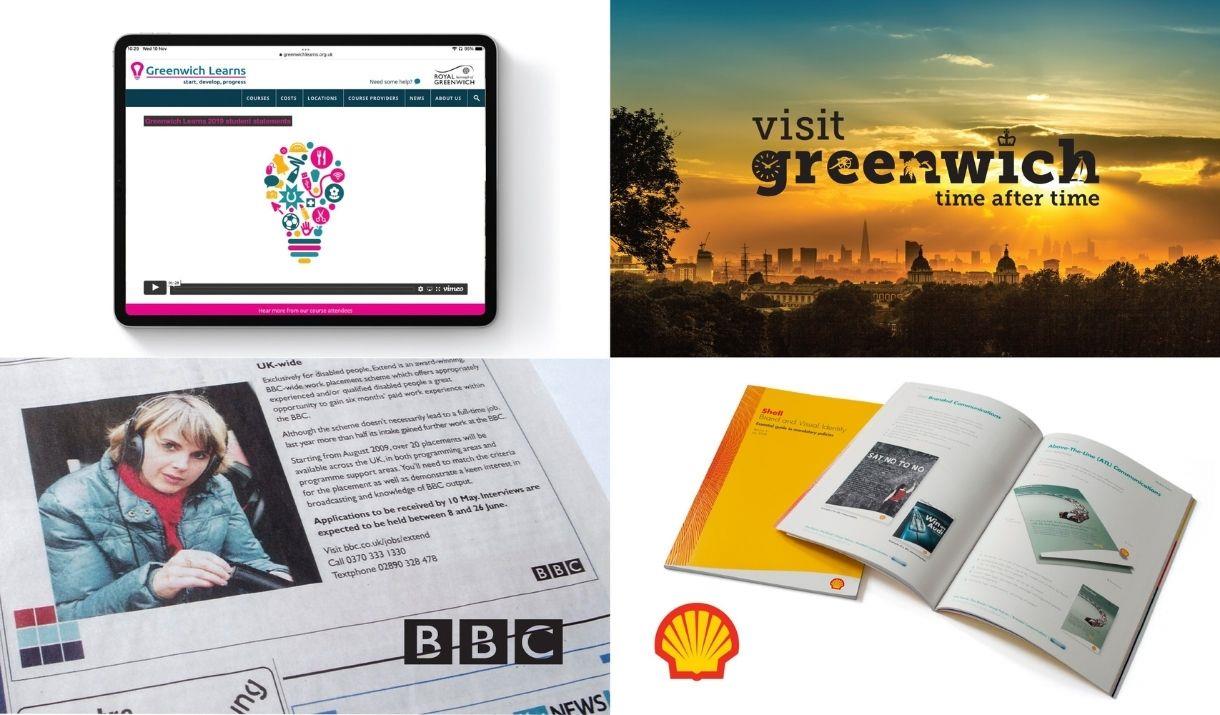 About
Fit Creative is a London based, full service design agency founded by partners Jonathan Cook and Kara Penn in 2007. They offer a range of services from naming and branding through to brand implementation across digital, print, film, animation, exhibition, packaging and merchandise.
Fit Creative help companies to understand where they sit in their competitive landscape and how best to differentiate themselves. Fit have developed brands and sub-brands for the likes of Visit Greenwich, Old Royal Naval College and Greenwich Market, as well as a host of smaller, niche operations.
Many of their clients retain them for a number of years as they can provide brand consistency across many platforms and cost effective services. Core sectors include education, heritage and leisure, and health charities. Recent clients have included Shell, Reckitt Benckiser, UCLH Charity, PCR and the Royal Borough of Greenwich.
"Working with Fit Creative to create a brand that would satisfy the many Greenwich partners was a real challenge, but one which they rose to and delivered with great success. The Visitor Guide perfectly captures our offer and does a comprehensive job in selling our attractions. Feedback via our Tourist information Centre has been very positive and sales have been very good."
Barrie Kelly
CEO, Visit Greenwich
"Following a rebranding process for Greenwich Market which highlighted it's heritage, Fit Creative then worked with us to improve and develop our online presence. Our new responsive site, the first for a market in London, celebrates the shopping experience we have to offer as well as our long and rich history. The navigation makes moving around the site very easy and has been very well received by visitors and tenants alike. Many of our visitors are foreign so navigation is very important. The site has a contemporary feel so important in the retail sector, whilst retaining a personality fitting to our much cherished market. The process was well managed and the end product is a great success. The team at Fit are always on hand to help with our marketing needs."
Gillie Bexson
Property Portfolio Manager, Greenwich Hospital
"Working with Fit Creative has been a positive and rewarding experience. A sound understanding of what we wanted to achieve in developing a new Maritime Greenwich World Heritage Site website coupled with imaginative and cutting edge design has resulted in a high quality, informative and user friendly product of which we are justly proud. Fit Creative are focused, efficient and place a keen emphasis on service delivery, qualities which we regard highly in business relationships. We look forward to continuing to work with them in the future."
Peter Marsden
Maritime Greenwich World Heritage Site Co-ordinator
Maritime Greenwich World Heritage Site
Book Tickets
Map & Directions