Step into a realm where the past meets the present. Sail along the River Thames aboard Uber Boat by Thames Clippers, ascend to the skies with IFS Cloud Cable Car from the vibrant Greenwich Peninsula, and witness the city from new heights. Sightsee and dine with City Cruises, wander around Maritime Greenwich World Heritage Site then venture to the Old Royal Naval College and marvel at the Painted Hall. Discover stories of sea and space at Royal Museums Greenwich, explore the award-winning Cutty Sark and stand on the world-famous Prime Meridian at the Royal Observatory. Listen to the tales of exploration at the National Maritime Museum, and glide across the ice under a starlit sky at the Queen's House.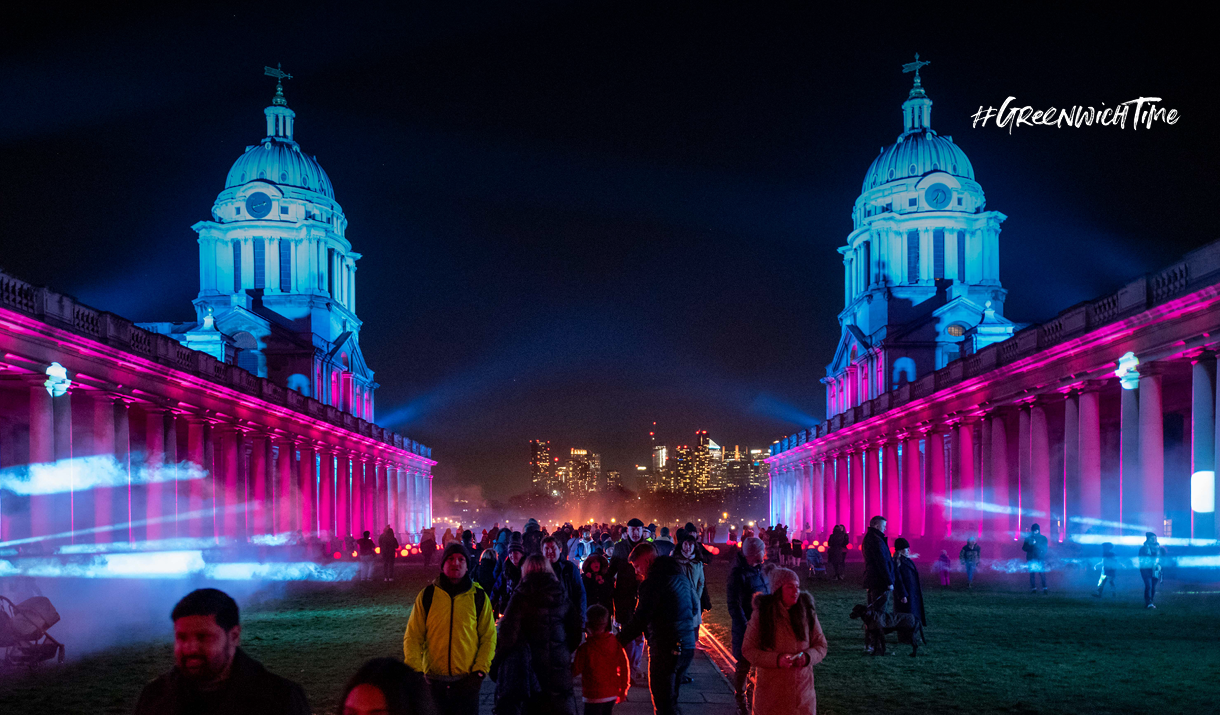 Time in Greenwich knows no bounds. Immerse yourself in the electrifying atmosphere of The O2, climb the iconic roofline with Up at The O2 or indulge in seasonal retail therapy at Outlet Shopping at The O2. Delve into a world of arts and culture at Woolwich Works, where creativity thrives. Explore Greenwich Market, this indoor market can be enjoyed year-round and is a haven of treasures waiting to be discovered, regardless of the season.
Find a warm welcome and a cosy winter night's stay at DoubleTree Hilton London Greenwich, InterContinental London -The O2, Novotel London Greenwich or Zedwell Hotel Greenwich.
You can get to Greenwich with ease, travelling by river or rail. In Greenwich, time is not just a measure; it's an experience. Come and make memories to last a lifetime, time and time again.